I live near Toohey Forest, Brisbane and often walk through there, enjoying nature. There are some city folk take advantage of the natural bushland – we are so lucky to enjoy city and bush.  But yesterday news a man on his bike with his dog reported missing 11 pm when he didnt return home. Searchers found his body today 4 pm, with his dog by his side.  As a virtual neighbor my head spun.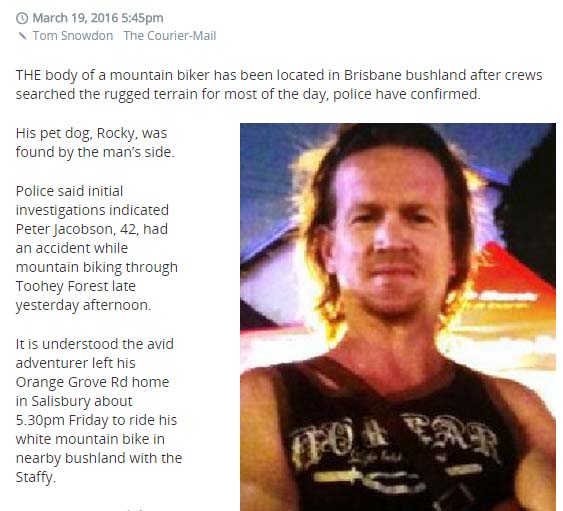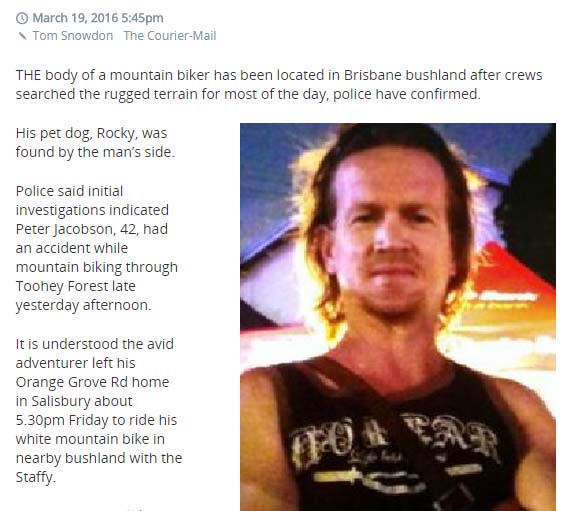 I visited his facebook.
Now I understand.
He loved mountain bike riding.
He had just bought Gopro to record riding.
He tried recording a boy racing in the forest.
Was it his son?
His facebook expressed hurt for kids in broken marriage.
He had many posts loving nature.
He supported the mayor building a BMX track
He was a neighbor kind of and I never knew.
Decent guy.
God gives good students an early mark.